From our artisan leather supplier in Florence, we have a selection of photograph albums made exclusively for Passion For Paper, as well as the classic albums from Moleskine, featuring black pages.
Both album types are perfect for capturing family and holiday photographs, and for cataloguing or organising your items of memorabilia.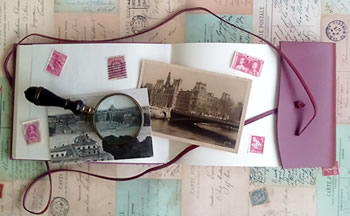 Available in three sizes, and featuring the classic flap with ties closure, there are 50 cream pages with interleaves in each album. Our Ivory leather album is particularly suitable for Wedding photographs.